For all those movies you weren't allowed to watch as a kid or for those movie references you don't always get but want to, this is the list for you. This monthly installment gives you five movies from the 80's to the 2000's that you may have never heard of or just let slip through the cracks of your 'to watch' list. Get some popcorn and let's get started!
If you would like to read the first installment or figure out where you can still find these movies, read Movie Recommendation #1. You may not like all the movies I suggest, but I try to give a variety genres so everyone can at least find one movie a month they might want to watch!
For a short recap, I started this because Derek had a sheltered childhood and after being together for 2 years, I realized he didn't get any of my references. He really only watched action and Marvel films growing up and I decided that needed to change. I came up with a huge list of movies that I love and some I thought deserved to be watched at least once, and down the rabbit hole we went! I also figured that if Derek hadn't seen some of the great movies from the 2000's and earlier, other people must be out there too. So here are my five movie recommendations to watch for this month.
You can find the movies I suggest at your local library or for purchase online.
If you do watch any of these movies, please comment below and tell me how you liked them!
If you like cooking/chef movies this is for you. It is a great adaption of the book with the same name. It takes you on a journey through Julia Child's life and career and shows how she popularized French cooking in the US while showing the trials and tribulations of Julie who is attempting to cook every recipe of Julia's. The movie does a great job of mixing the two women's lives into a seamless, funny, and tummy grumbling movie. It is a great date night watch, but make sure to eat good food before you watch it because this will make you hungry!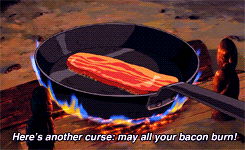 This is a great film to watch with your kids, but honestly, I still enjoy this movie as an adult. It is a whimsical masterpiece of Hayao Miyazaki. It is animated, but it is a quirky, fast-paced, magical movie. It's about a young woman who becomes cursed and meets others who are in a similar position, they then work together to form their own dysfunctional type of family. This movie honestly just makes my heart happy (as most of Miyazaki's work does). Miyazaki has also created Spirited Away, but I would say this movie was produced for an older audience in mind compared to other works of his. If you watch this, the little fire, Calcifer, that controls the castle is who we named Cal (our small, white cat) after. Cal acts just like Calcifer (Derek thought we named him Cal as in Calvin).
This is a psychological thriller and a bit of a slow start but in a good way (like the start of a roller coaster). The movie follows the journey of a young boy who watches his dad's dark descent into madness. His dad believes that by killing innocent people he is doing the work of God. This movie has an exhilarating ending. Derek and I really enjoyed watching it and talking about the ending as a what if (you'll see what I mean). Also, this movie isn't too graphic compared to other horror/crime movies.
This is another movie that would be great for young kids, but Derek and I really enjoyed it as adults. This movie is a take on what would happen after Peter Pan meets Wendy (so basically a part two to the original story). It has this fantastic scene with brightly colored food that I loved when I was younger. This movie isn't the overdone and boring Peter Pan story you know, it is a new take on the classic that goes beyond being a movie just for kids. I also highly recommend it if you are a fan of Robin Williams.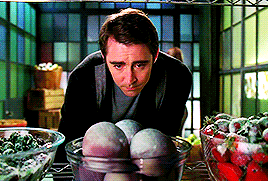 This isn't a movie, but the title 'Movie and TV Show Recommendation' is just too wordy, and these posts are mainly focused on movies. This TV show is only 2 seasons long and has a different vibe than most TV shows. It is sorta happy-go-lucky and definitely full of fun and laughs. The quick version: A man has the power to touch people to bring them back to life for a short amount of time. He uses this power to help a cynical detective solve unsolvable crimes. It is really quirky and overall just a joy to watch. It isn't graphic, instead, the victims of the crimes tend to have died in weird and whacky ways.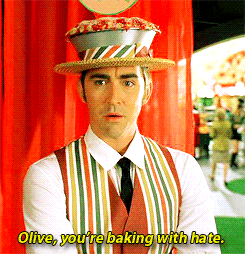 I honestly haven't watched another show or movie that has the same vibe this show does. It pulls you into its world and you'll be binging the whole thing in a week.
Thanks so much for reading and let me know in the comments below if you have seen any of these movies! Also, if you think I haven't seen a movie but should, leave that down below too!